Product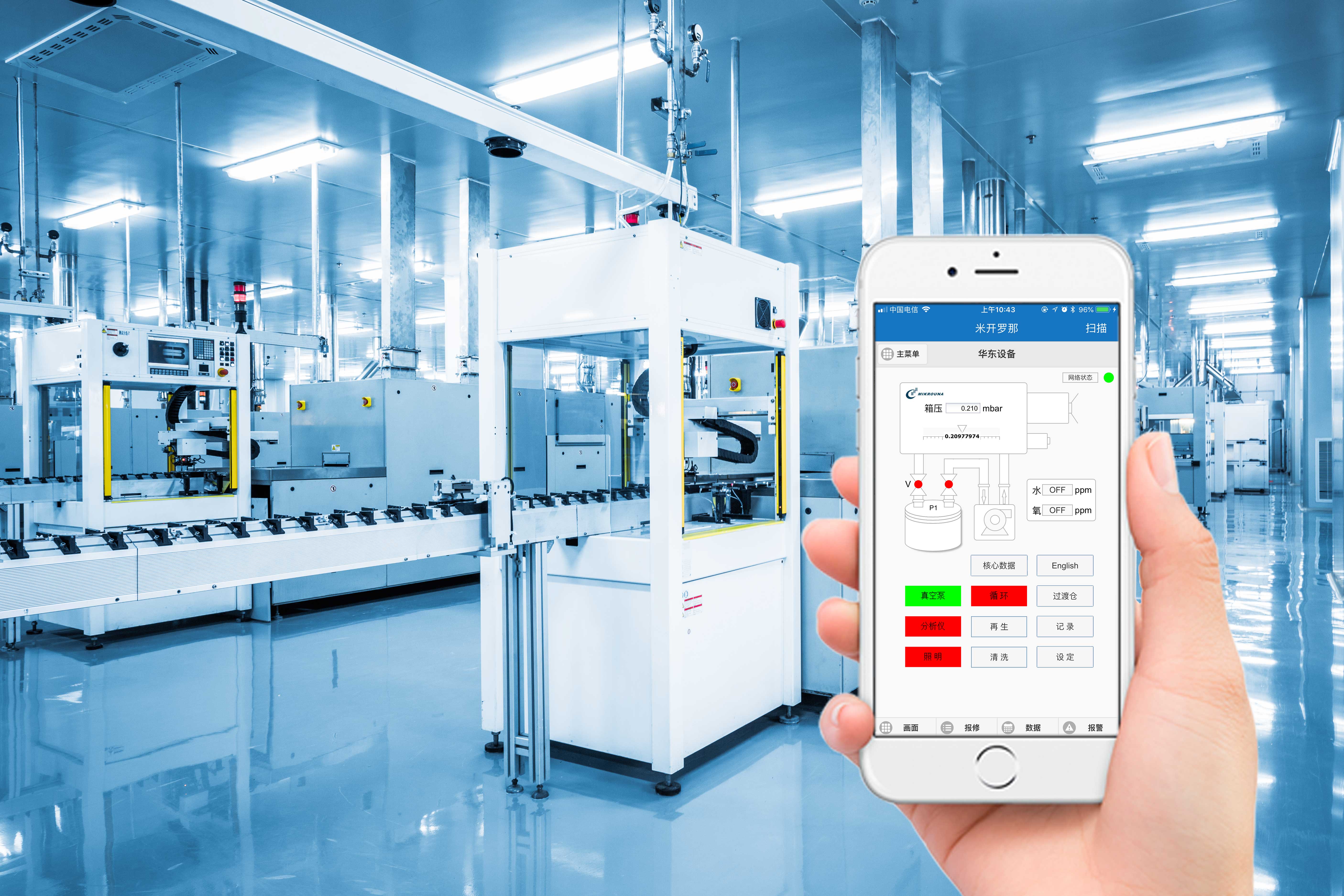 IOT industrial intelligent products
Centralized management, intelligent early warning, online warranty
The networking and online centralized management of industrial equipment has become a trend in the world today. Under the general trend of German Industry 4.0, Michelona has launched industrial intelligent products, which can be applied to a variety of industrial equipment to realize equipment networking monitoring, centralized management, online diagnosis, etc. in different regions, creating a convenient, worry-free, intelligent and reliable Device management experience.
IoT smart glove box function
| | | | | | |
| --- | --- | --- | --- | --- | --- |
| | | | | | |
| Mobile phone, tablet management glove box equipment | Online after-sales service (online repair report, online operation guidance, etc.) | Automatic early warning of equipment abnormality | Equipment online debugging and upgrading | Device history status query | Remote fault diagnosis |
Industrial smart product features
Adopt SVG and H5 standard

Support PC, mobile terminal access

Any browser type

Real-time synchronization of operation screen

Real-time update of interface data

Adopt EmacScript international standard

Sandbox anti-virus intrusion

Gateway firewall

Data encrypted transmission

Data abnormal warning

Support wired and wireless networking

Support wide area, local area network

Support multiple device access

Supports continuous data transfer

Network interruption alarm

Business Intelligence Management

High-speed data interaction

Fast content distribution

Communication protocol analysis

Cloud Shield Security
Intelligent analysis and early warning function of the real-time status of the glove box
· Real-time recording of equipment operating status, and historical status can be queried; ·The system calculates and analyzes the changes of each status during equipment operation in real time;
· Users can customize settings to record or monitor certain states of the equipment; ·The system provides early warning based on the thresholds and changes of each state of the equipment;
· Users can customize the state threshold corresponding to the equipment early warning; ·The system analyzes the status of the equipment in the operating cycle and generates reports.