Company news
What is mobile nucleic acid sampling isolation box?
The domestic new crown virus epidemic has gradually improved, but the threat of the new crown virus to us is far from over. The emergence of " asymptomatic infections " makes the danger unpredictable.
As companies resume work and resume business, all walks of life are gradually returning to normal, and people's lives have basically returned to normal. More people are willing to participate in nucleic acid testing to ensure safety. Faced with more and more testing needs, samplers have to wear heavy and stuffy clothes every day. The protective clothing works for a long time and is very tired. Moreover, it takes a lot of time and cumbersome disinfection procedures to put on and take off the protective clothing each time, which is extremely inconvenient.
In order to better protect the safety of sampling personnel and provide a comfortable working environment, Mikrouna has designed a portable nucleic acid sampling isolation box , which can provide a safe sampling space for inspectors.
Features of mobile nucleic acid sampling isolation box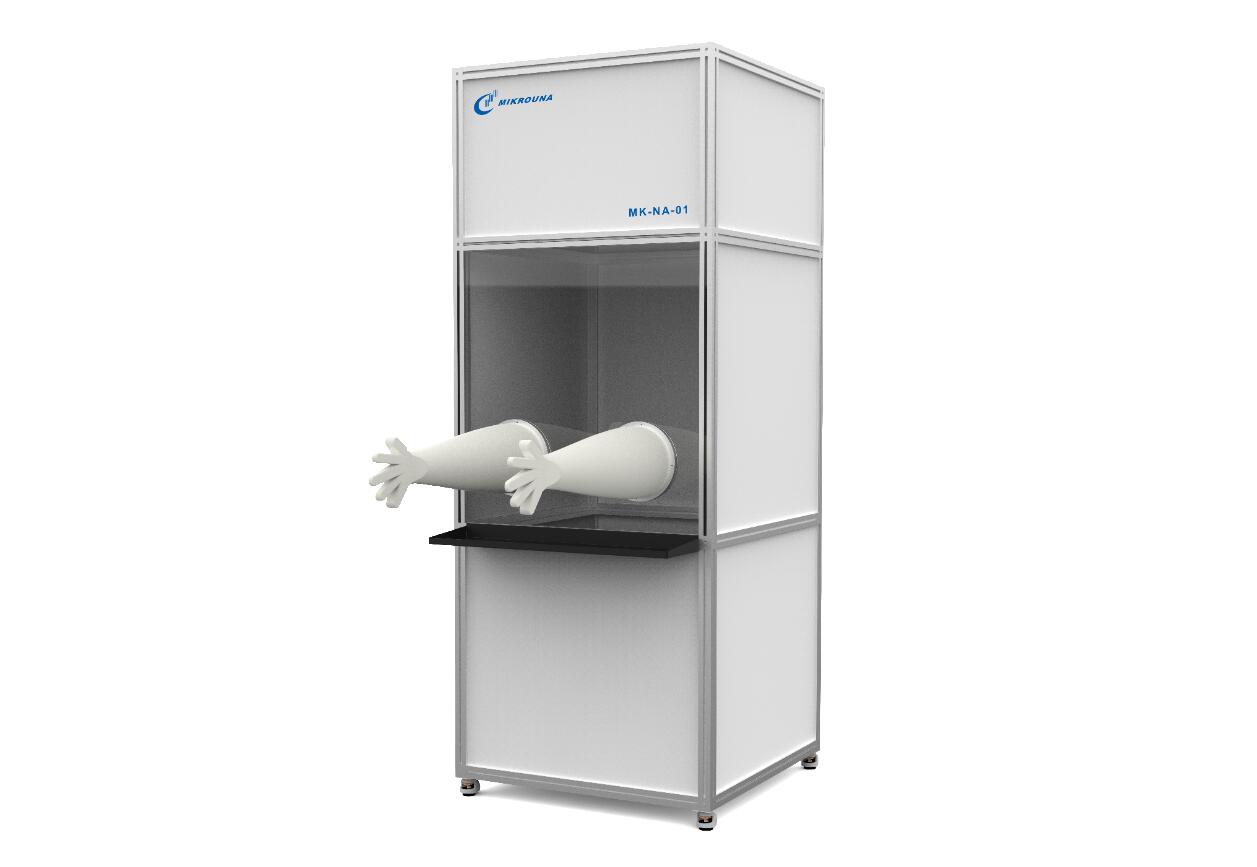 | | | |
| --- | --- | --- |
| UV antivirus | Anti-virus high-efficiency air filtration system | Support casters, easy to move |
1. Hospitals, testing institutions
Medical staff can perform non-contact sampling operations on patients without wearing heavy protective clothing, so that medical staff are protected during virus sampling.
Workers can complete non-contact sampling without wearing protective clothing. The person being sampled drives directly to the mobile nucleic acid sampling isolation box and can complete sampling without getting off the vehicle, which is safe and convenient.
3. Airport, high-speed rail bus station
In an important transportation hub with intensive traffic, the staff is extremely inconvenient and very tired to wear heavy and stuffy protective clothing for a long time. The mobile nucleic acid sampling isolation box can provide a safe and fresh environment. The staff stand in the isolation box to complete nucleic acid sampling and information Registration and other work.
4. Gathering performances or gatherings
Due to the concentration of people, in order to ensure the safety and health of everyone, a large number of people need to be sampled for nucleic acid before the performance. The staff who use the mobile nucleic acid sampling isolation box can conduct non-contact nucleic acid sampling to avoid the risk of infection and improve the sampling efficiency.
MK-NA-01

specification

Single operation, double glove hole

size

1000 (width) × 1000 (depth) × 2500 (height) mm

gloves

A pair of gloves, resistant to chemical corrosion, antibacterial, UV, hydrogen peroxide, alcohol, etc.

illumination

LED lighting

filter

A set of anti-virus high-efficiency air filtration system

Shelf

With a set of shelves, used to store sampling items

Casters

With bracket casters, easy to move

Walkie talkie

A set of walkie-talkies

pressure

Can provide positive or negative pressure

Features

UV antivirus

Note: can be customized according to customer needs
| | |
| --- | --- |
| | |