Company news
[activity] the third mikrouna glove box health month (North China)
Helping scientific research and serving scientific research
The third mikrouna glove box health month in 2019 (North China)
1、 Introduction to the event
The happy first half of 2019 has passed. We are very concerned about your use of the glove box in the first half of this year and the user experience brought about by the glove box. As a good partner of researchers, we hope that your work in the laboratory can be carried out smoothly and the operation will be free from worry. Therefore, we hold the third rice fair of 2019 During the activity, senior engineers will be arranged to provide free physical examination for the glove box. We will also prepare exquisite gifts for our partners. We welcome you to join us.
2、 Service content
1. On site operation training
2. Professional technical consultation
3. Glove box status check
4. Operation environment inspection (water, electricity, gas, etc.)
The specific content depends on the site conditions
3、 Details of participation
Time: July 1, 2019 - July 31, 2019
Registration deadline: July 6, 2019
Activity area: Beijing, Tianjin, Northeast China, Shandong, Henan, Hebei, Shanxi, Inner Mongolia
Entry point:
1、 Identify the "two-dimensional code of lottery registration" at the bottom, and directly participate in the activity registration;
Two, pay attention to "WeChat Cairo glove box" official account, reply to "healthy month", participate in the registration;
Three, pay attention to "WeChat Cairo glove box" official account, click "contact us", enter "healthy month", participate in the application.
Note:
1. Registration needs to fill in: unit (specific to the research group) + name + contact information.
2. Lucky draw: after filling in the registration information, the interface will pop up for lottery.
Three ways to get gifts:
First, sign up to participate in the event, you can get a chance to draw a lottery.
Second, sign up for the event and share the activity with friends to get another chance to draw.
Third, sign up for activities, and share information in the circle of friends. 66 collections will be awarded. The first prize will be 1, with the top 30 places. The official account will be sent to the public number and the registration will be effective.
Note: the engineer will cash the prize for you when he visits the glove box.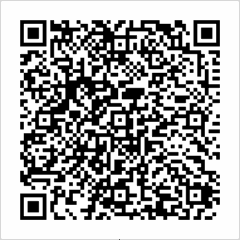 QR code for lottery
The final interpretation right of this activity belongs to our company