Company news
The Internet of things products of mikrouna are officially launched!
2017-06-16
from:Shanghai Mikrouna Na Electromechanical Technology Co., Ltd
Based on the background of German industry 4.0 and China intelligent manufacturing 2025, after two years of technical precipitation, after several versions of updating and testing, mikrouna has launched a new web version of Internet of things glove box system. The system does not need to download app, and can scan two-dimensional code with mobile phone to remotely monitor and control glove box equipment, so as to realize intelligent glove box equipment.
The traditional glove box is equipped with a touch screen on the box, and the user controls the glove box equipment by operating the touch screen on the box when using. Because in the operation of the project, for example, before doing the experiment, it takes a period of time to cycle the box, but this time is not fixed, you can only come to the laboratory to see the data on the touch screen, which will lead to the time delay.
On the basis of Internet of things glove box, mikrouna will also be committed to the research of Internet of things technology in the whole industry, with application scenarios covering remote monitoring of water treatment, power, construction machinery, food machinery, etc.
Characteristics of Internet of things in mikrouna:
1、 Function
1. directly enter the control interface from WeChat official account.
2. The mobile phone can scan the QR code to enter the control system
3. The control interface is compatible with multiple browsers of mobile terminal and PC terminal, and the access is not limited by browser type
4. The interface adopts the most advanced SVG and H5 standard development, flat style, loading speed is very fast
5. Real time synchronization between remote control interface and field interface
6. Real time monitoring of equipment operation status
7. Equipment history data query
8. Active push of alarm messages via wechat, SMS or email
9. Remote debugging and fault diagnosis of equipment
10. Active reminder of network interruption
11. One click contact with customer service
12. Check glove box operation manual Online
13. Real time update of interface data (once per second)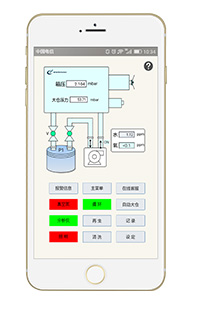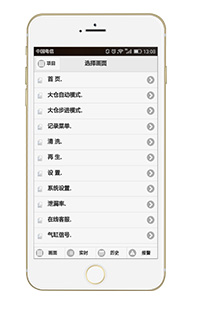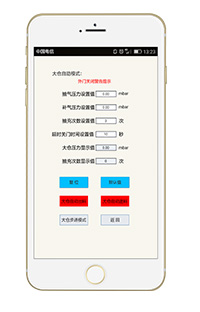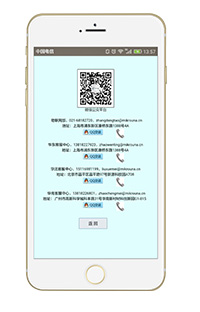 2、 Data transmission
1. Support wired and no networking
2. Support LAN and WAN remote
3. Support networking of multiple devices (including various types of PLC and other devices)
4. Support the continuous transmission of key data after network disconnection
5. The data is transmitted by private network with high bandwidth, high speed and low delay
3、 Security
1. The interface development adopts emacscript and other international standards, and the program runs in sandbox, which can effectively prevent virus invasion
2. Data encryption transmission, safe and reliable
3. Network equipment with firewall, can effectively prevent network attacks
4. The account is bound to the user's mobile phone, and only users can log in at the same time to prevent the account from being stolen
5. The user password is only known by the user himself, and other personnel, including the system administrator, cannot know the user password
6. The data is backed up locally by default to prevent data loss
7. The service is deployed on the cloud with high security, which can protect against multiple attacks
This system is based on HTML5 technology and standard industrial bus technology. It can log into the Internet of things system (without plug-in) by logging in the website at the PC terminal or scanning the QR code at the mobile end. The PC website of the glove box device is as follows: http://zutai.mikrouna.com/ Scanning QR code at mobile end: